The Movin' thru MoVal Mobile Community Center is a free traveling drop-in program that brings after-school recreation and other resources to parks in Moreno Valley neighborhoods.
Movin' thru MoVal Forms
A signed waiver is required for participation:
Questions?
Call 951.413.3280 or send email to MobileRec@MoVal.org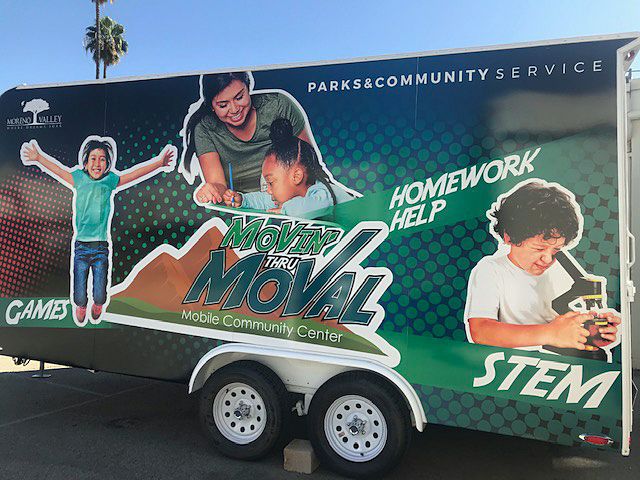 Movin' Thru Moval Mobile Community Center is a traveling, and free drop-in program that is designed to bring endless enjoyment and other resources to residents within Moreno Valley parks.
Our program is designed for youth ages 5-12, offering a wide range of thrilling and engaging activities to keep them entertained all summer long. Program will be held at various City parks from 2 pm - 5 pm.
Schedule
Schedule is subject to change due to inclement weather. To check program status, please call the Field Conditions Hotline at 951-413-3730.
Monday: Towngate Park

Tuesday: Shadow Mountain Park

Wednesday:
- 1st and 3rd Wednesday of the Month: Rock Ridge Park
- 2nd and 4th Wednesday of the Month: Woodland Park

Thursday: Celebration Park

Friday: El Potrero Park