Telephone & Virtual Town Hall Meetings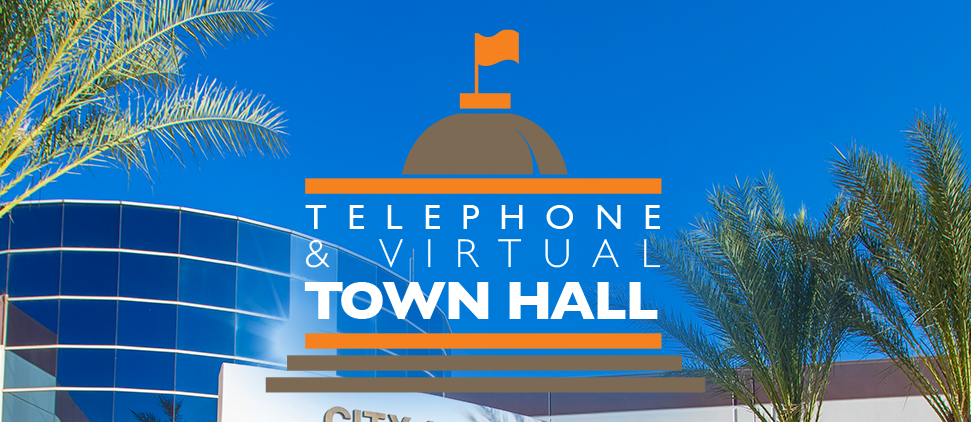 Let your voice be heard at the next Town Hall Meeting.
Telephone Town Hall
Check back for the date of the next Town Hall meeting.
WE WANT TO HEAR FROM YOU!
Instead of asking residents to attend a meeting after a long day of work and family commitments, the Telephone and Virtual Town Halls bring this special town hall meeting format to their living rooms, cars or wherever they happen to be.
Telephone and Virtual Town Hall Meetings make it easy for residents to hear about what is going on in Moreno Valley, ask questions, and air concerns.
TELEPHONE TOWN HALL MEETINGS
Using a talk-radio format, residents can ask questions live during the call, or just listened to the conversation.
The Telephone Town Hall is broadcast simultaneously in English and Spanish. Participants have the option of listening to the call and asking questions in either language, with responses also provided accordingly.
VIRTUAL TOWN HALL MEETINGS
Streaming live to Zoom, Facebook, YouTube and the City cable television channel, MV3, residents can submit questions and they will be answered live online by the Mayor.
Questions can be submitted in advance during registration, or live via the Zoom Q & A feature, and in the Town Hall comments section of the City's Facebook account.