Moreno Valley Wins Multiple Turning Red Tape into Red Carpet Awards
For immediate release: November 7, 2023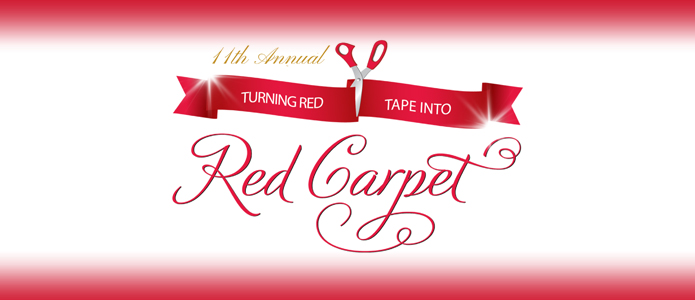 The Inland Empire Economic Partnership (IEEP) honored the City of Moreno Valley with three awards during the 11th annual Turning Red Tape into Red Carpet Award Ceremony on Thursday, November 2.
The Turning Red Tape into Red Carpet awards honor agencies that have developed innovative ways to avoid bureaucratic red tape for the betterment of local economies and communities. This year, the City of Moreno Valley received awards in Sustainability & Green Development, Business Retention & Expansion, and Public-Private Partnerships.
"These prestigious awards acknowledge the hard work and relentless dedication of our city staff, volunteers, and strategic partners," says Mayor Ulises Cabrera. "These awards prove Moreno Valley continues to be a true leader in innovation, responsible development, and results-driven care for our community."
The City received the Sustainability & Green Development Award for its innovative Streetlight Retrofit Program. Moreno Valley took part in a multi-city program designed to retrofit city streetlights with energy-efficient LED lights, retrofitting nearly 12,000 streetlights, generating up to $250,000 in annual cost savings and a 50 percent reduction in energy consumption.
Moreno Valley's Business & Employment Resource Center (BERC) received the highest recognition possible in the Business Retention & Expansion category. The BERC continued its outstanding efforts in providing employment-related services to Moreno Valley residents. The BERC features exemplary programs specifically designed to give residents the assistance needed to overcome job placement challenges and connect them with helpful resources and support.
The City received a third award in the Public-Private Partnership category for the high-profile expansion of the Kaiser Permanente Medical Center. Beset with typical red tape navigation issues and further complicated by the challenges imposed by COVID-19, the City's development team partnered with Kaiser to successfully bring the project to fruition. The expansion aims to bring more than 4,000 high-quality jobs to Moreno Valley.
The Inland Empire Economic Partnership is a collaboration of business and government leaders invested in making Riverside and San Bernardino County a great place to live, work, and invest. IEEP focuses on building and strengthening diverse communities and addressing current deficits in human capital, transportation infrastructure, educational attainment, environment quality, and political influence.
# # #
Upon request, this news release will be made available in appropriate alternative formats to persons with disabilities, in compliance with the Americans with Disabilities Act of 1990. Any person with a disability who requires a modification or accommodation in order to participate in this meeting should direct such requests to the ADA Coordinator at 951.413.3350 or adacoordinator@moval.org at least 72 hours before the meeting. The 72-hour notification will enable the City to make reasonable arrangements to ensure accessibility to this meeting.
---
Moreno Valley gana varios premios "Turning Red Tape into Red Carpet"
El Inland Empire Economic Partnership (IEEP) honró a la Ciudad de Moreno Valley con tres premios durante la 11ª Ceremonia Anual de Premios "Turning Red Tape into Red Carpet" el jueves 2 de noviembre.
Los premios "Turning Red Tape into Red Carpet" honran a las agencias que han desarrollado formas innovadoras de evitar la burocracia en beneficio de las economías locales y las comunidades. Este año, la Ciudad de Moreno Valley recibió premios en Sostenibilidad y Desarrollo Verde, Retención y Expansión de Empresas, y Asociaciones Público-Privadas.
"Estos prestigiosos premios reconocen el arduo trabajo y la dedicación incansable de nuestro personal municipal, voluntarios y socios estratégicos", dice el alcalde Ulises Cabrera. "Estos premios demuestran que Moreno Valley sigue siendo un verdadero líder en innovación, desarrollo responsable y atención orientada a resultados para nuestra comunidad".
La Ciudad recibió el Premio a la Sostenibilidad y Desarrollo Verde por su innovador Programa de Renovación de Farolas. Moreno Valley participó en un programa multinacional diseñado para renovar las farolas de la ciudad con luces LED eficientes en energía, renovando casi 12,000 farolas, generando hasta $250,000 en ahorros anuales y una reducción del 50 por ciento en el consumo de energía.
El Centro de Recursos Empresariales y de Empleo de Moreno Valley (BERC) recibió el más alto reconocimiento posible en la categoría de Retención y Expansión de Empresas. El BERC continuó sus destacados esfuerzos para proporcionar servicios relacionados con el empleo a los residentes de Moreno Valley. El BERC cuenta con programas ejemplares diseñados específicamente para brindar a los residentes la asistencia necesaria para superar los desafíos de colocación laboral y conectarlos con recursos útiles y apoyo.
La Ciudad recibió un tercer premio en la categoría de Asociaciones Público-Privadas por la expansión de alto perfil del Centro Médico Kaiser Permanente. Con los problemas habituales de navegación de la burocracia y complicados por los desafíos impuestos por la COVID-19, el equipo de desarrollo de la Ciudad se asoció con Kaiser para llevar a cabo con éxito el proyecto. La expansión tiene como objetivo traer más de 4,000 empleos de alta calidad a Moreno Valley.
El Inland Empire Economic Partnership es una colaboración de líderes empresariales y gubernamentales interesados en hacer de los condados de Riverside y San Bernardino un excelente lugar para vivir, trabajar e invertir. IEEP se enfoca en construir y fortalecer comunidades diversas y abordar los déficits actuales en capital humano, infraestructura de transporte, logros educativos, calidad del entorno y poder político.
# # #
A solicitud, este comunicado de prensa estará disponible en formatos alternativos apropiados para personas con discapacidades, en cumplimiento de la Ley de Estadounidenses con Discapacidades de 1990. Cualquier persona con una discapacidad que requiera una modificación o alojamiento para participar en esta reunión debe dirigir dichas solicitudes al Coordinador de la ADA al 951.413.3350 o adacoordinator@moval.org al menos 72 horas antes de la reunión. La notificación con 72 horas de anticipación permitirá a la Ciudad hacer arreglos razonables para garantizar la accesibilidad a esta reunión.