City of Moreno Valley Celebrates Groundbreaking for WoodSpring Suites
For immediate release: June 22, 2022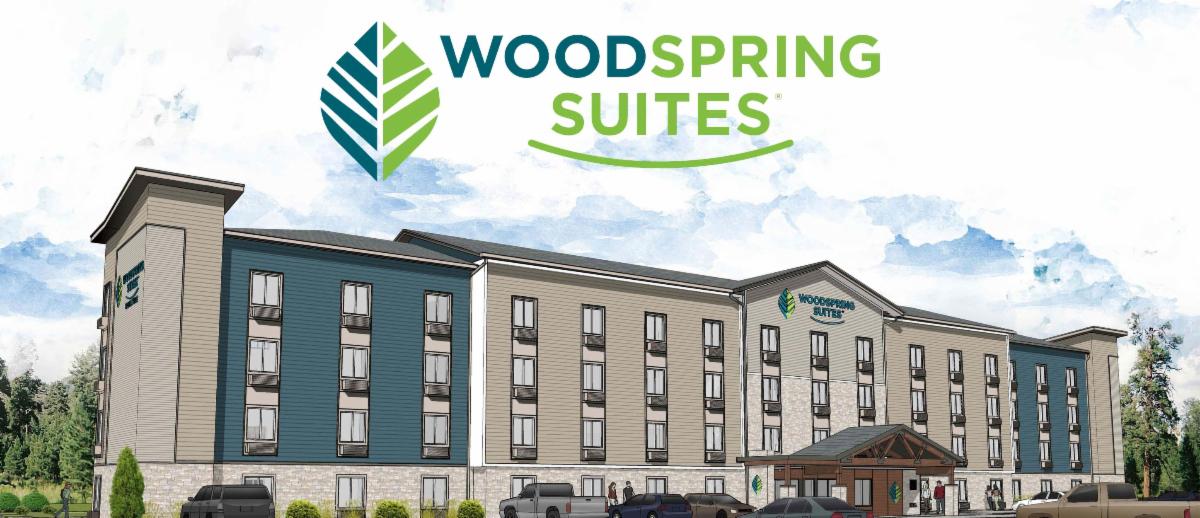 On Tuesday, June 21, The City of Moreno Valley celebrated the groundbreaking for Woodspring Suites, the City's newest hotel.
Members of the Moreno Valley City Council, City Staff, and representatives from TGC Hospitality Management were on hand to kick off the construction of the four-story hotel. This hotel will be the 14th Woodspring Suites location to be built thus far.
"I am honored that TGC Group has chosen Moreno Valley as the location of their newest hotel," said Dr. Yxstian Gutierrez, Mayor of Moreno Valley. "With the opening of Woodspring Suites, visitors to Moreno Valley will have yet another amazing option to stay in comfort while discovering our beautiful City. I want to thank TGC Group for their partnership in making this hotel a reality."
"We at TGC Hospitality Management are very excited to become part of the Moreno Valley community," said Leslie McClure, Vice President of Operations for TGC Group. "The location of this brand new WoodSpring Suites is perfect for great visibility and convenience. We look forward to having key talent in Moreno Valley join the TGC Hospitality Management team in early 2023 and celebrating a grand opening in the summer. Today was an inspiring view into the great community involvement we are excited to be a part of in the very near future."
Woodspring Suites, located at 24455 Hemlock Avenue, will feature 122 suite accommodations and exclusive amenities such as fully equipped kitchens in every room, free Wi-Fi, a workout facility, 24/7 laundry facilities, flat-panel TVs, and more. The hotel will be another addition to Moreno Valley's extensive portfolio of high-end hotel options for the City's visitors.
Hotel developments like WoodSpring Suites bring travelers to the City, which leads to increased spending at local businesses. These hotels generate transit occupancy taxes (TOT) that allows the City to pay for essential services such as police, fire, parks, and street improvements.
Woodspring Suites is expected to open in early summer 2023.
Learn more about Moreno Valley's exciting new and upcoming business developments at morenovalleybusiness.com.
# # #
---
La ciudad de Moreno Valley celebra la inauguración de WoodSpring Suites
El martes 21 de junio, la ciudad de Moreno Valley celebró la inauguración de Woodspring Suites, el hotel más nuevo de la ciudad.
Los miembros del Concejo Municipal de Moreno Valley, el personal de la ciudad y representantes de TGC Hospitality Management estuvieron presentes para dar inicio a la construcción del hotel de cuatro pisos. Este hotel será la ubicación número 14 de Woodspring Suites que se construirá hasta el momento.
"Me siento honrado de que TGC Group haya elegido a Moreno Valley como la ubicación de su hotel más nuevo", dijo el Dr. Yxstian Gutiérrez, alcalde de Moreno Valley. "Con la apertura de Woodspring Suites, los visitantes de Moreno Valley tendrán otra increíble opción para hospedarse cómodamente mientras descubren nuestra hermosa ciudad. Quiero agradecer a TGC Group por su colaboración para hacer realidad este hotel".
"En TGC Hospitality Management estamos muy emocionados de formar parte de la comunidad de Moreno Valley", dijo Leslie McClure, vicepresidenta de operaciones de TGC Group. "La ubicación de este nuevo WoodSpring Suites es perfecta para una gran visibilidad y comodidad. Esperamos que el talento clave en Moreno Valley se una al equipo de administración de hospitalidad de TGC a principios de 2023 y celebrar una gran inauguración en el verano. Hoy fue una vista inspiradora de la gran participación de la comunidad de la que estamos emocionados de ser parte en un futuro muy cercano".
Woodspring Suites, localizado en 24455 Hemlock Avenue, contará con 122 suites y servicios exclusivos como cocinas totalmente equipadas en cada habitación, Wi-Fi gratis, gimnasio, lavandería las 24 horas, los 7 días de la semana, televisores de pantalla plana y más. El hotel será otra adición a la amplia cartera de opciones de hoteles de lujo de Moreno Valley para los visitantes de la ciudad.
Los desarrollos hoteleros como WoodSpring Suites atraen a los viajeros a la ciudad, lo que lleva a un mayor gasto en las empresas locales. Estos hoteles generan impuestos de ocupación de tránsito (TOT) que le permiten a la Ciudad pagar servicios esenciales como policía, bomberos, parques y mejoras en las calles.
Se espera que Woodspring Suites abra a principios del verano de 2023.
Obtenga más información sobre los emocionantes desarrollos comerciales nuevos y futuros de Moreno Valley en morenovalleybusiness.com.
.
# # #
Upon request, this news release will be made available in appropriate alternative formats to persons with disabilities, in compliance with the Americans with Disabilities Act of 1990. Any person with a disability who requires a modification or accommodation in order to participate in this meeting should direct such requests to Guy Pegan, ADA Coordinator, at 951.413.3120 at least 72 hours before the meeting. The 72-hour notification will enable the City to make reasonable arrangements to ensure accessibility to this meeting.