Permitting Process Overview

Getting Started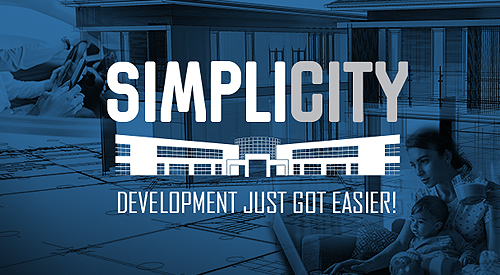 Permits are required if you plan on constructing a new building or modifying an existing structure. All permit types must be submitted online through SimpliCITY.
Simplicity has Video Tutorials to assist you
For more information on how to use Simplicity, see the SimpliCITY Guide.
Depending on the project, you may be required to obtain additional permits from other agencies that are
not available through the City of Moreno Valley. You may find the following links useful:
Below are the types of Building Permits for your reference.
Types of Permits
Acronym
Permit Type
Description
BAP
Building Permit Application
All permit types start as a BAP when you apply online
BOO
Certificate of Occupancy
Commercial only Used for existing businesses where there is change in tenant
BOE
Electrical
Main panel upgrade, sub panels, or alteration to the electrical system Required if a Battery only is
installed or added to a solar system
BOM
Mechanical
New HVAC, alteration/ relocation
BOC
Minor Remodel
Residential only Patios, city standard freestanding and retaining walls, and windows
BFP
Pools
New, alteration/ relocation of pools, spas, pool equipment
BOP
Plumbing
New, alteration/ relocation of the plumbing system to include like for like change outs
BOR
Re-roof
Re roof of any size or type
BON
Solar
Array, inverter, storage batteries if included with Solar A BOE permit is required if a panel upgrade
or subpanel is included as part of the system
BOW
Water Heater
New, alteration/ relocation This includes all types of water heaters to include electric and tankless
BFC
Commercial Full Review
New or Tenant Improvement
BFR
Residential Full Review
New, addition, alteration, remodel, and upgrades
BOD
Demolition
Demo of any permitted or unpermitted structures
BPD
Building Plan Deferred
For submittal of deferred plans (Subject to Building Official approval)
BPR
Building Plan Revision
For revisions to issued plans.
BSR
Building Special Assessment
Special inspection due to building damage or unpermitted work.