The center of all senior activities in Moreno Valley is the Moreno Valley Senior Community Center.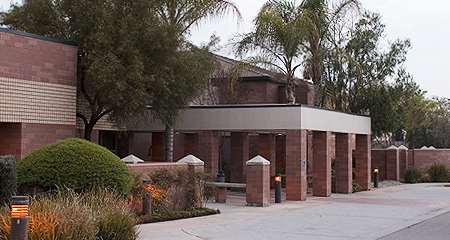 Moreno Valley Senior Center
25075 Fir Avenue, Moreno Valley 
map link

Hours:  8 am - 5 pm Mon.-Fri.
Main number: 951.413.3430
Nutrition Center: 951.247.1667
Mo Van Reservations: 800.351.6571

In Person and Virtual Classes for Seniors
The Moreno Valley Senior Community Center provides a warm, friendly place for those 50 years and older to enjoy programs, classes, events and socialize with other friendly adults.
Join us in person or online via Zoom. Please contact the Moreno Valley Senior Center for the Zoom ID and passcode. Note: all classes/ events are subject to change without notice.
Tuesday

9-10:20 AM Fit After 50
10-11:30 AM Creative Writing

Thursday
See the Current Senior Classes
The Parks and Community Services Department has a variety of classes for seniors. View class offerings in the latest Soaring Activity Guide.
Low-cost Lunch
Family Services Association offers lunch starting at 11:30 am, Monday through Friday. A person must be 60+ years old and there is a suggested donation of $3. All other persons under 60 years old MUST pay $7 for lunch.
For questions, please contact the Nutrition Center at 951.247.1667.
Low-cost Transportation
Two low-cost transportation options are available to seniors in Moreno Valley: Dial-A-Ride and the MoVan. Learn more...
Government Representation
The City Council has a Senior Citizen's Advisory Board that meets regularly to discuss issues affecting older citizens. Learn more about the Senior Citizen's Advisory Board.
Senior Resource Guide
The City has put together a comprehensive guide to services and assistance programs available for seniors living in Moreno Valley.