Business & Employment Resource Center
In partnership with the Riverside County Workforce Development Center, the City of Moreno Valley operates a one-stop job resource center that includes:
Computer/Internet Access
Resumé Preparation Assistance
Employment Information Workshops
Resource Library
Hot Jobs Announcement Board
Career Assessment Software
Veteran's Employment Service
Business & Employment Resource Center
12625 Frederick Street
Suite K-3, Moreno Valley
Map Link
Hours of Operation:
Mon. - Thurs. 8 am–5 pm
951.413.3920

BERC Events & Resources
---
Wednesday, March 1
Moreno Valley Regional Job Fair
Are you looking for a job? Moreno Valley can help!
Our latest job fair will take place on Wednesday, March 1, from 9 am to 1 pm at the Conference and Recreation Center, 14075 Frederick Street. Connect with scores of local employers to take the first step in securing your next career!
Our job fair will also feature raffle prizes, refreshments, and speed workshops centered on resume writing, accessing VA benefits, how to start your own business, and more!
Click here to learn more!
Location
Moreno Valley Conference and Recreation Center
14075 Frederick Street, Moreno Valley
Map Link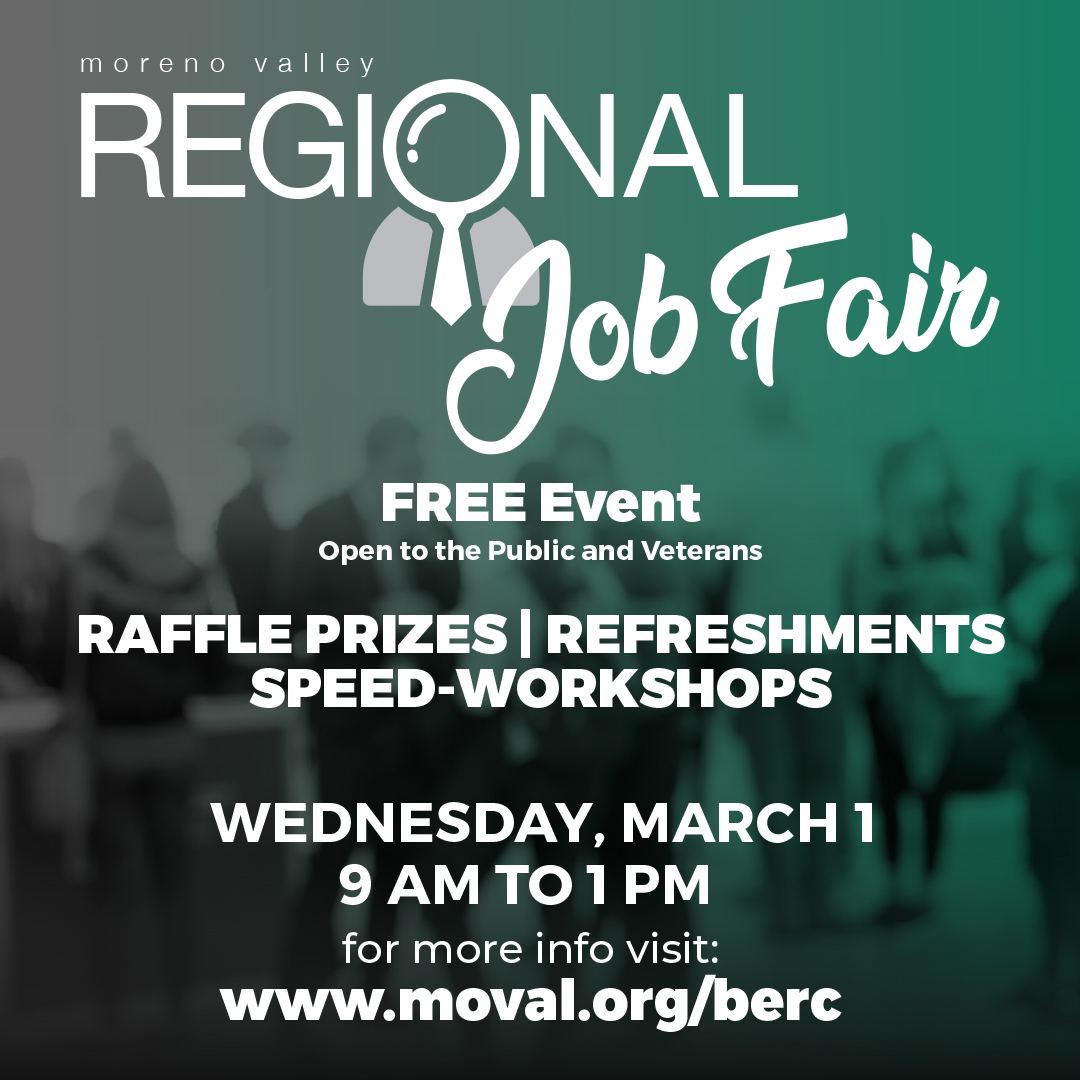 ---
Meet With a CBU Advisor Online
Schedule a 15 or 30-minute meeting to meet with a CBU One-Stop Student Service Advisor who will help you navigate your academic career, equipping you to achieve your goals.