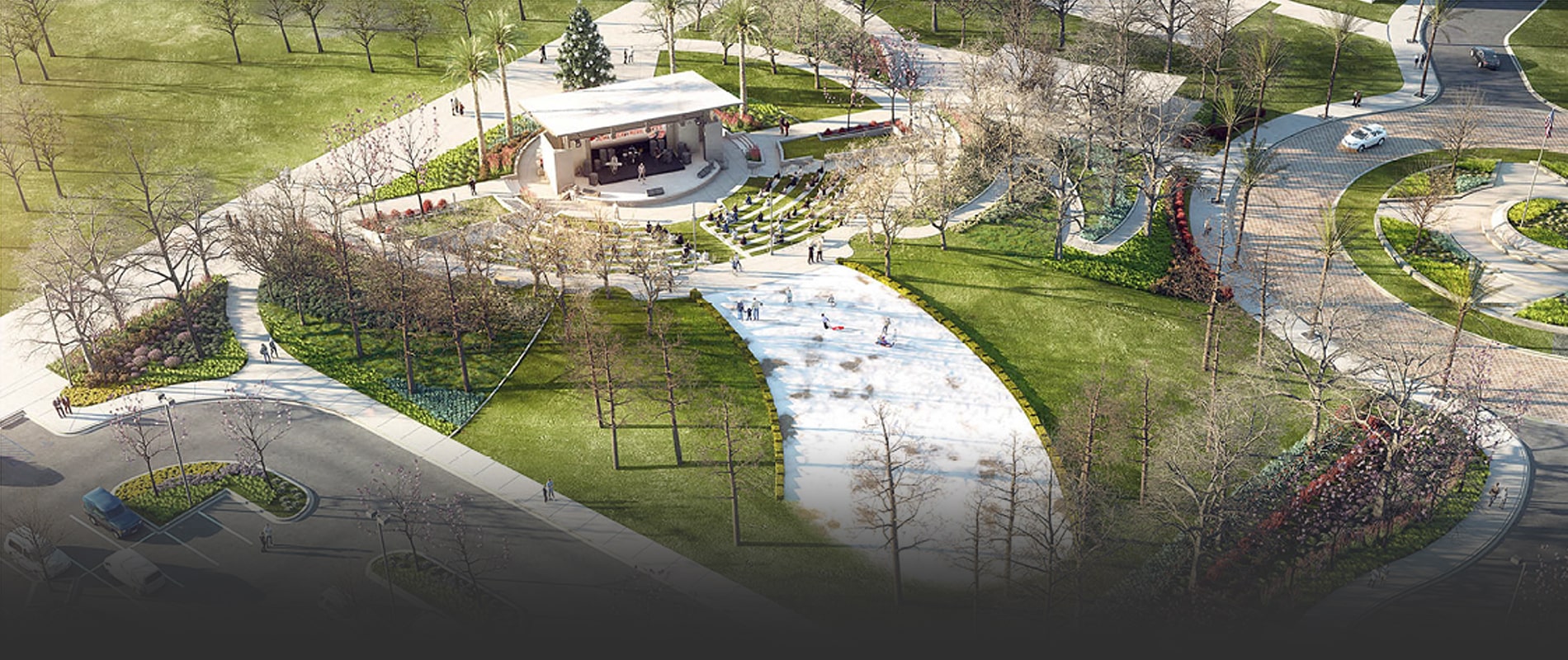 ABOUT
Opened on June 24, 2021, the Moreno Valley Civic Center Amphitheater is the newest addition to the City's Civic Center. The Amphitheater is the new home for special City-sponsored events such as MoVal Rocks, MoVal Movies, Snow Day, and more.
The 600 seat outdoor amphitheater sits within a landscaped seven-acre park. The amphitheater's arched seating faces a raised stage platform. It also features a state-of-the-art audio/visual system with a twenty-four foot video wall for cinematic viewing and high-resolution graphics display.
The performing arts facility is available for rentals and is an ideal venue for concerts, multicultural events, performing arts, weddings, parties, and movie premieres.