4th of July Celebration 2017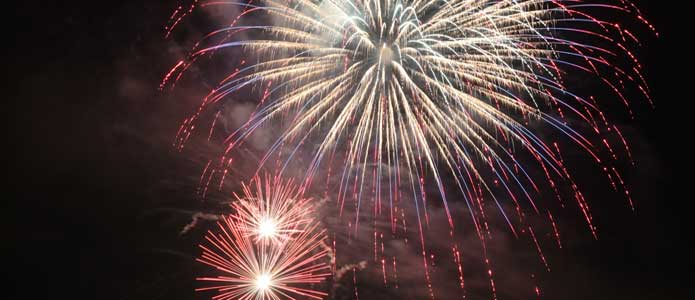 City residents and visitors attend this event year after year to enjoy a fun-filled community parade, great live music and an impressive firework show. The 2017 event is in the planning process; get involved and help make this celebration even better!
Parade & Family Funfest Information
Independence Day Parade
Time: 9:30 a.m. - 12 noon
Route: North on Frederick St., beginning at Alessandro Blvd., then west on Towngate Blvd.
Family Funfest and Fireworks Spectacular
Time: Funfest: 2 - 9 p.m.; Fireworks 9 p.m.
Location: Morrison Park/Mountain View Middle School (cnr. Dracaea Ave. and Morrison St.)
Ticket Information
Presale: June 1 - July 1 at the Conference & Reference Center; $2 per person or $10 per family (up to 6 people)
July 4: Free entry before 4 p.m.; $3 per person after 4 p.m.
Military (with valid ID) and children under 5: Free
Watch the 2016 Parade