Capital Projects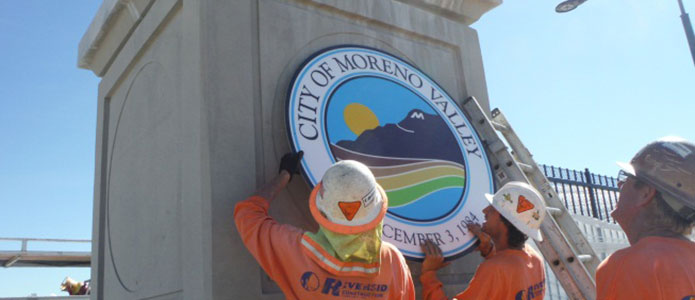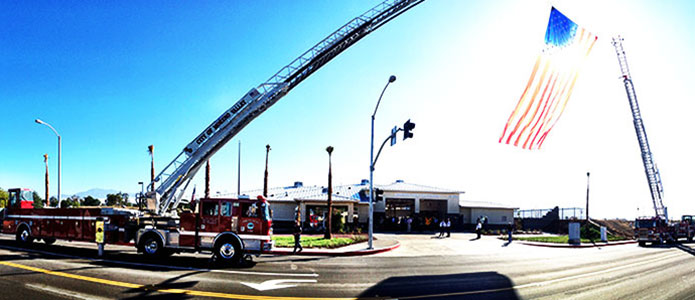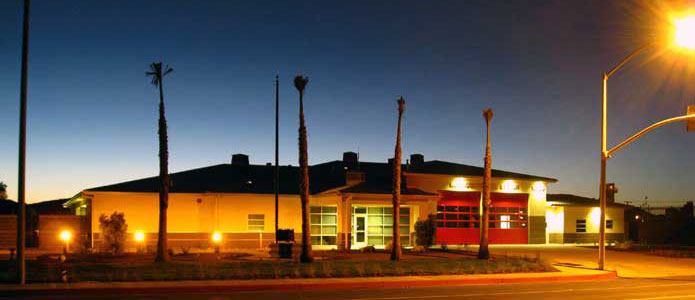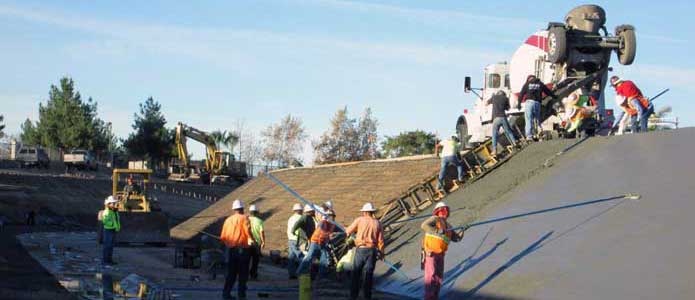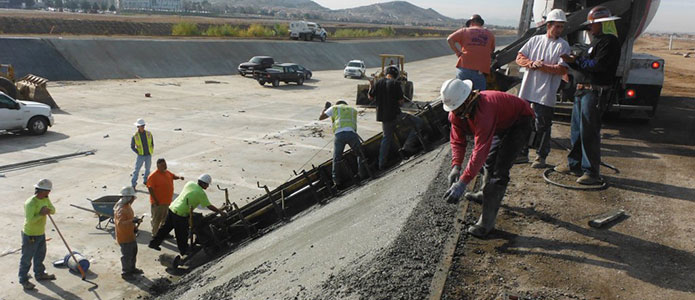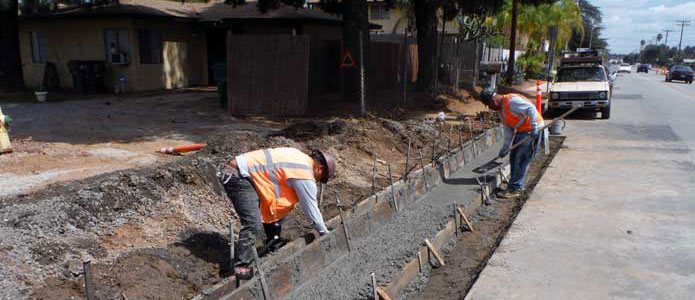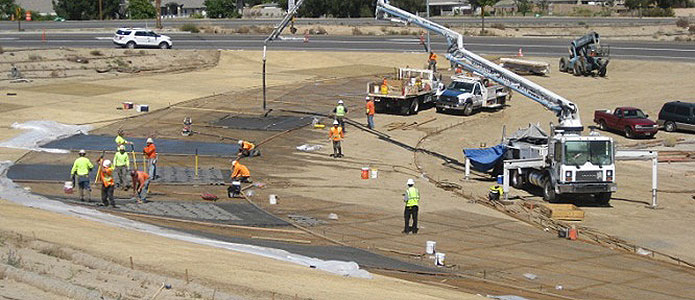 Mission Statement
The Mission of Capital Projects Division is to deliver a broad spectrum of quality public infrastructure projects safely, efficiently, and responsibly.
The Capital Projects Division is responsible for the compilation and implementation of the City's annual Capital Improvement Plan. Many capital improvement projects come under our purview including: construction of fire stations, city buildings, bridges, traffic signals, bikeways, freeway interchanges, and street improvements.
Street improvements include: roadway pavement, curb, gutter, sidewalk, curb ramps, driveway approaches, landscaped medians, storm drains, street lights, dry and wet utilities such as water pipelines, sewers, recycled waterlines, electrical, telecommunication and cable conduits.
Through long range planning in an environmentally conscientious manner with full inter-governmental and public agency coordination, prudent real property acquisitions, diligent construction management and fiscally responsible contract management efforts, this division is dedicated to delivering projects which improve the quality of life, so that the residents on Moreno Valley can have a strong sense of pride in their City.
If you have feedback for or need to request information from the Capital Projects Division use this feedback form.
Notice of Intent for Cycle 1 Active Transportation Program Citywide Safe Routes to School Pedestrian Facility Improvements Project No. 801 0063
A Mitigated Negative Declaration and related Mitigation Monitoring and Reporting Program will be considered for adoption by the City Council. Written correspondence shall be delivered to the Planning Division during the comment period, which will end on April 13, 2015. The application file and environmental documents may be inspected at the Community and Economic Development Department at 14177 Frederick Street, Moreno Valley, California during normal business hours (7:30 a.m. to 5:30 p.m., Monday through Thursday; 7:30 a.m. to 4:30 p.m., Friday), or telephone (951) 413-3206 for further information. Any person may also appear and be heard at the City Council meeting on April 14 at 6:00 p.m. in support or in opposition to the project or the recommended environmental determination.
City Capital Improvement Projects List and Map
For more information about the Capital Projects Division, select a tab below.
Current Fiscal Year Project Spotlight
Perris Boulevard Widening
Perris Boulevard Widening from Ironwood Avenue to Manzanita Avenue Perris Boulevard is an existing partially improved north-south arterial street between the limits of Ironwood Avenue and Manzanita Avenue in the City of Moreno Valley. The existing improvements vary in width consisting of a two-lane road with shoulders to areas that are fully built-out but striped for only two lanes. This project will widen and improve a 1.2 mile long segment of Perris Boulevard between Ironwood Avenue and Manzanita Avenue to an arterial highway standard with a curb-to-curb width of 76-foot to 86-foot within a 100-foot to 110-foot right-of-way.
The proposed Perris Boulevard improvements will include curb, gutter, storm drain, pavement, sidewalk, street light, traffic signal, and traffic signal modifications; signing and striping; and related road improvements. Bicycle lanes will also be constructed as part of the project. Perris Boulevard connects with the Reche Vista Drive - Reche Canyon Drive inter-county corridor between State Route 60 in Riverside County and the Interstate 10 freeway in San Bernardino County. It will increase mobility, improve air quality, improve drainage, and enhance safety by completing the missing sections of street improvements and create four continuous travel lanes. The total cost of the project is $5,944,000. The bid opening was on April 17, 2014. Construction started in late July 2014 and is anticipated to end by October 2015 (weather permitting).
Resource Documents
City Standard Engineering Plans
These documents outline uniform design standards for Moreno Valley. All chapters are provided in Adobe Acrobat (pdf) format.