Dr. Yxstian Gutierrez,

Mayor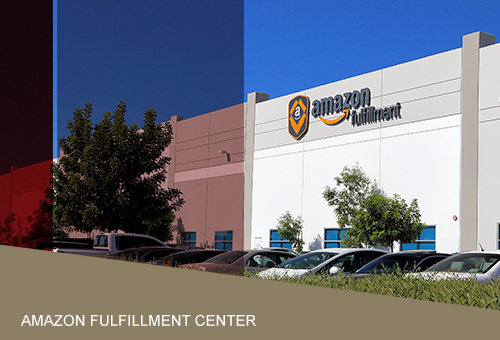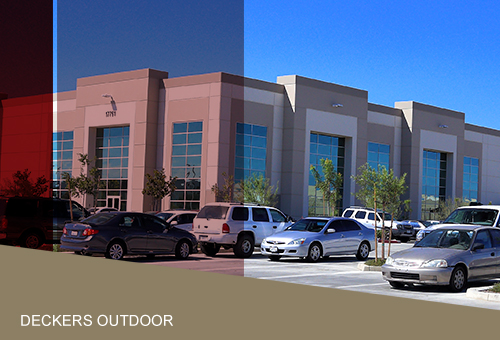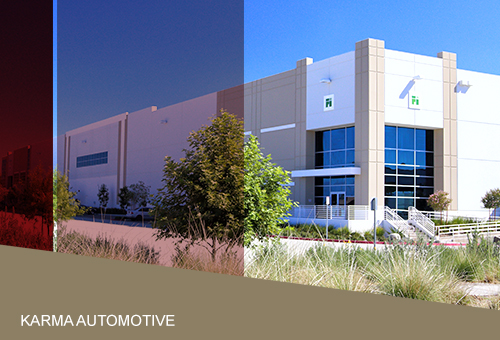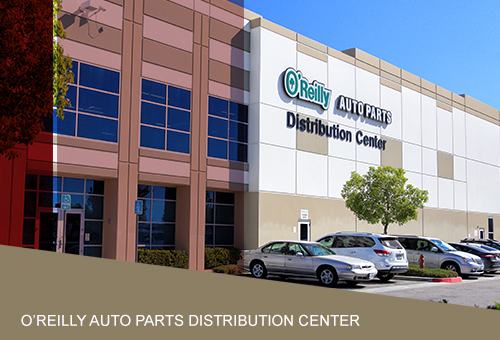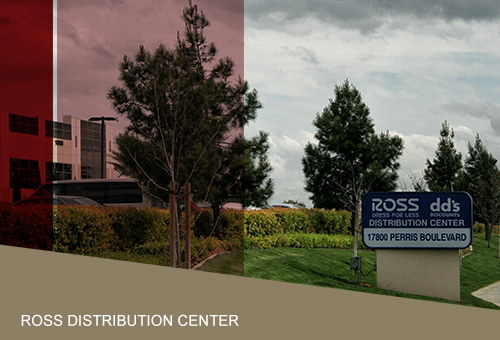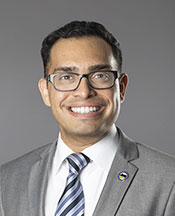 Contact Mayor
Dr. Yxstian A. Gutierrez
Phone: 951.413.3008
Email: yxstiang@moval.org

Address:
14177 Frederick St.
Moreno Valley, CA 92553
Mayor Gutierrez' Weekly Message
Mayor's Minute
August 20, 2019 - Revised

Our community is home to more than 4,500 businesses, small and large. As Mayor of Moreno Valley, I take pride in the growth and success of all our local businesses, and there are several ways our City government can help businesses take hold and thrive.
The City's "Hire MoVal" program will give employers up to $10,000 for hiring Moreno Valley residents. If you hire a military veteran, you may qualify for "Hire a Vet." If you hire anyone who has completed a college degree or a certificate or training program, you may qualify for "Hire a Grad." All you have to do is hire a Moreno Valley resident who qualifies in one of those categories and then fill out a simple one-page application. Once approved, that's it. No other reporting is required and in a couple weeks you'll get a check for $1,000 for each qualifying hire, up to $10,000 total.
Then there's the Employment Resource Center (ERC), which provides free help to connect business owners with ideal employees, conducts frequent workshops, helps with required permits and licensing, and much more.
MoVal business owners can also apply to be highlighted on MVTV Channel 3's Business Spotlight with a 30-second professional video production created by the award-winning City of Moreno Valley media team. Four businesses in each Council district are spotlighted each year and, in addition to running repeatedly for two weeks on MVTV-3, the Spotlight is also posted on the MVTV-3 YouTube Channel. We'll even give you a DVD copy
We are all about helping businesses locate, grow and create new jobs here. To learn more about the ways the City can help you establish and grow your business, visit the City website's Economic Development section at moval.org/edd
Meet Mayor Gutierrez
A resident of Moreno Valley for more than 20 years, Mayor Gutierrez serves as the City's first directly elected Mayor. He began service as a City Council Member in 2013, was appointed Mayor Pro Tem and Mayor, and was elected Mayor of Moreno Valley in 2016. Mayor Gutierrez is proud of the City's success in bringing more than 14,000 new jobs to our community over the past four years.
Under his leadership, Moreno Valley was ranked the third most fiscally strong City in the nation - a testament to sound financial management practices - and the City's second library branch opened.
He championed the award-winning Hire MoVal program – an initiative that promotes hiring local Moreno Valley residents while offering economic incentives to businesses through utility rate discounts and business license waivers. The program's expansion - Hire a Grad - benefits businesses that hire local college and career technical school graduates.
He advocates for Moreno Valley's Citywide Camera program and cutting edge community policing programs which allow the City to stretch resources while reducing crime and making neighborhoods safer.
Mayor Gutierrez also works diligently to improve community engagement to help ensure that City government effectively represents its residents and businesses. He created the Summer at City Hall program to give local high school students an inside view at how city government works and spearheaded the establishment of the Emerging Leaders Council, a panel of college students between the ages of 18 and 25 who advise Moreno Valley officials on youth issues.
Mayor Gutierrez currently serves on the Parks, Community Services and Trails Committee, the Economic Development Subcommittee and the Finance Subcommittee. As an alternate, he serves on the Western Riverside Council of Governments (WRCOG), School Districts/City Joint Task Force; Emerging Leaders Council; Library Commission, and the Public Safety Subcommittee.
In addition to his role as Mayor of this dynamic City, Mayor Gutierrez has spent more than a decade working with children as a special education teacher with the Moreno Valley Unified School District. He also serves on the board for the Renu Hope Foundation, a non-profit group dedicated to lifting up working families by providing education and other support services to guide them on their paths to success.
He is a member of the United States Conference of Mayors Latino Alliance Committee along with Los Angeles Mayor Eric Garcetti.
Mayor Gutierrez also serves as a local board member for the US Selective Service. Members are nominated by the governor and appointed by the director of the Selective Service System on behalf of the President of the United States. Mayor Gutierrez has been serving in that capacity since 2016.
The first member of his family to go to college, he earned an associate's degree from Moreno Valley College, a bachelor's degree from California Baptist University, a master's degree in Education from American InterContinental University and a doctoral degree in Special Education from Northcentral University.
Mayor Gutierrez is also an alumnus of USC's Executive Education in Public Policy program and the USC Executive Education Marshall School of Business program in Strategic Analysis in Achieving Competitive Advantage.
The former local business owner is proud to live, work and play right in his hometown. He enjoys spending time with his family, friends, and his two dogs- Kayla and Lassie. 

"I am honored to have been chosen as the first directly-elected Mayor of Moreno Valley, the City where I grew up and the City where I continue to live and work," said Mayor Gutierrez. "I look forward to bringing more job opportunities and preserving an exceptional quality of life for our community. Together, we are putting Moreno Valley on the map and continuing to make it work for our residents."
Committee and Board Participation
City Council Advisory Commissions/ Boards
Alternate
Library Commission
Emerging Leaders Council
City Council Subcommittees
Primary
Economic Development Subcommittee
Finance Subcommittee
Alternate
Public Safety Subcommittee
Inter-Agency
Primary
Western Riverside Council of Governments (WRCOG)
Alternate
March Joint Powers Commission (JPC)
Riverside Transit Agency (RTA)
District Map
To view a map of the City and Council Districts Click Here...
District Photo Album
Photographs are from City Events